Become a Governor

Outstanding local governance is vital to the success of Great Academies, with numerous Ofsted reports paying tribute to the role played by the governors of our academies.
Great Academies governing bodies carry much of the responsibility for setting the strategic direction of our academies and for monitoring all aspects of performance.
Being a governor is a voluntary position and we are incredibly grateful to the highly skilled group of people who commit their time and expertise to our academies.
We are always keen to hear from individuals who want to become school governors.
New Governor Vacancies
Great Academies Education Trust are looking for Great Governors who can join one of the Local Governing Committees for one of our Tameside schools. Being a Governor is a deeply rewarding experience. It is an opportunity for you to share your skills with colleagues, develop yourself personally and shape the education and future of the children in our community.
Our Schools:
Silver Springs Primary Academy – 2 vacancies
Copley Academy – 1 vacancy
Great Academy Ashton – 1 vacancy
Middleton Technology School – 0 vacancies
All of the schools within our Trust follow our GREAT vision and values, this includes both pupils, staff and Governors.
Genuine
Respect(ful)
Excellence
Achievement
Together
As we have multiple vacancies, we are in a unique position in which we can match a Governor's particular skill set to the school which they would offer the most benefit to.
Our Local Governing Committees consist of 9 volunteers and the Principal, this includes 2 staff Governors, 2 parent Governors and 5 Trustee Appointed Governors. This vacancy is to fill Trustee Appointed Governor roles.
Who can be a Governor?
Many people think that Governors should have a background in Education however, it takes a wide range of skills and backgrounds to govern a school and this can only be successfully achieved if we have a diverse Local Governing Committee.
To be a Governor you must be aged 18 or over.
What are the responsibilities?
As an academy, the Local Governing Committees responsibilities are stated within the Scheme of Delegation, this can be found on the Trust website. Generally, the responsibilities are school based as our Trustees hold the wider responsibilities. The key responsibilities include:
developing a vision and strategy for the school,
overseeing the financial performance of the school and making sure its money is well spent,
holding the school leader to account to ensure that every pupil has the best possible education.
How often do Governors meet?
Our Local Governing Committees meet six times a year for calendared meetings and the meetings generally last 2 hours. These meetings may be online or in person, it is thought that they will remain hybrid after Covid. In addition, Governors are also asked to attend relevant training provided by the Trust, these sessions are usually held in the evenings.
Schools also have Link Governor roles, with this you will speak to staff on a termly basis to discuss your area of expertise – this is the perfect opportunity to share and develop your skills further. There is no need to worry here, you are not alone! The Trust Central Team are able to offer support and guidance and accompany on your visits whilst you need them.
Next steps?
Complete our application form or contact Hannah Abbott, Clerk to the Local Governing Committees, for further information on habbott@gaet.co.uk .
Suitable candidates will be invited to interview.
Successful applicants will be recommended to Trustees.
Trustees will approve their chosen Governors and confirm which Local Governing Committee the Governor will join.
You will be informed of our decision and successful candidates will be asked to complete a DBS check.
You are a part of the Team and will be supported from here.
Supporting Documents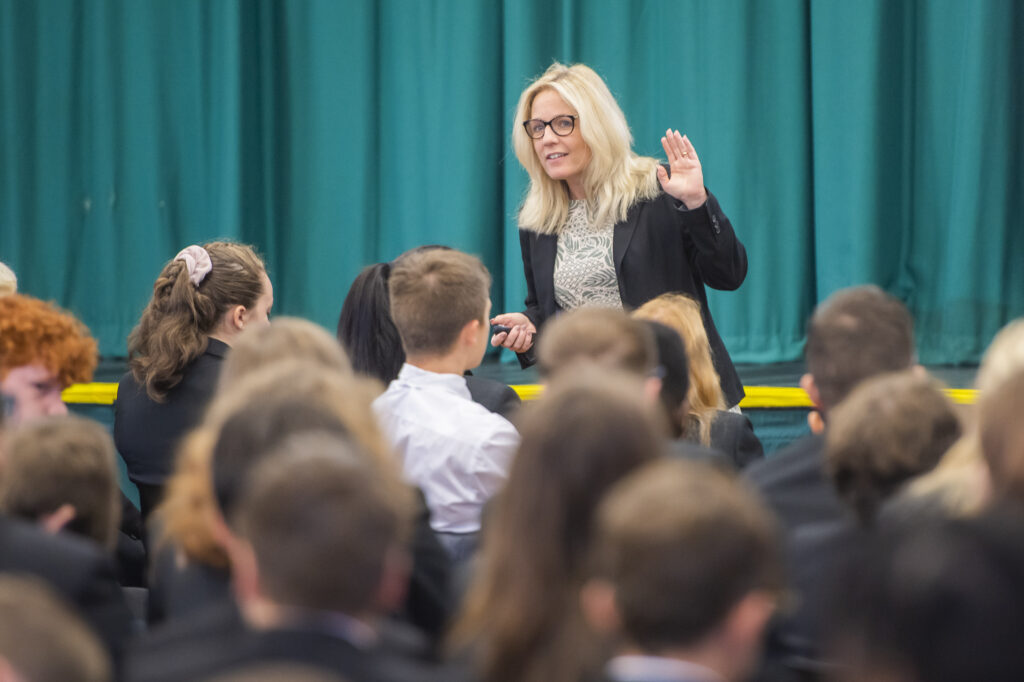 Register Your Interest
We are always keen to hear from individuals who want to become school governors. 
Trust News