Great Academies Education Trust has launched its new strategic plan for 2022 – 2025.
Developed with input from Trustees, Staff, and Members, the Trust's new strategic plan brings forward five key objectives aimed at making Great Academies a supportive, ambitious, and sustainable multi-academy trust in the next five years.
Those strategic objectives are:
Students and Communities
To provide Great Academies' students with a rounded experience including wider achievements and enrichment.
To develop 'Great Academies in The Community' partnerships with our local communities
2. Our Performance
To design and deliver the best possible curriculum and teaching standards leading to the best outcomes for all of our students
To work towards greater sustainability including a carbon net-zero status.
3. Our People
To develop and promote staff good health and well-being through Charters for our People

4. Our Finance and Resources
To manage our finances and resources efficiently to secure and sustain the best provision and opportunities for the future
5. Our Structure, Support, and Operations
To develop and provide Great Academies Central Services through our central structure, support, and operations
To grow the Great Academies Education Trust
The Trust's work on quality and standards aims to ensure that each academy, its students, and staff receive high-quality academic support and ensures that the curriculum delivers on its GREAT values. Not only improving knowledge, understanding, and skills but also supporting children's social and emotional wellbeing.
The plan addresses the Trust's ambitions for students to gain a deep understanding of the rapidly changing world that they are growing up in, that technologies can be used as a power for good, and that they have a role to play in promoting and securing environmental sustainability. It is the foundation of the Trust's strong sense of organisational purpose, a 'golden thread' that is shared by all trustees, Local Governing Committees, school leaders, and wider workforce colleagues through the alignment of academy and central improvement plans and individual performance management objectives.
The Trust's growth ambition over time is to develop two clusters of around 4-6 schools in each of Rochdale and Tameside, with a view and strategy for growth into other regional areas in Greater Manchester/the north.
Brendan Loughran, Chief Executive Officer said "Our new strategy sets out a clear plan of action to achieve our objectives of ensuring all students, regardless of their background, have quality education and achieve successful outcomes. Developing the strategy has been a collaboration with our key stakeholders and we are all incredibly optimistic about what the future holds for Great Academies Education Trust and the students and staff at our academies."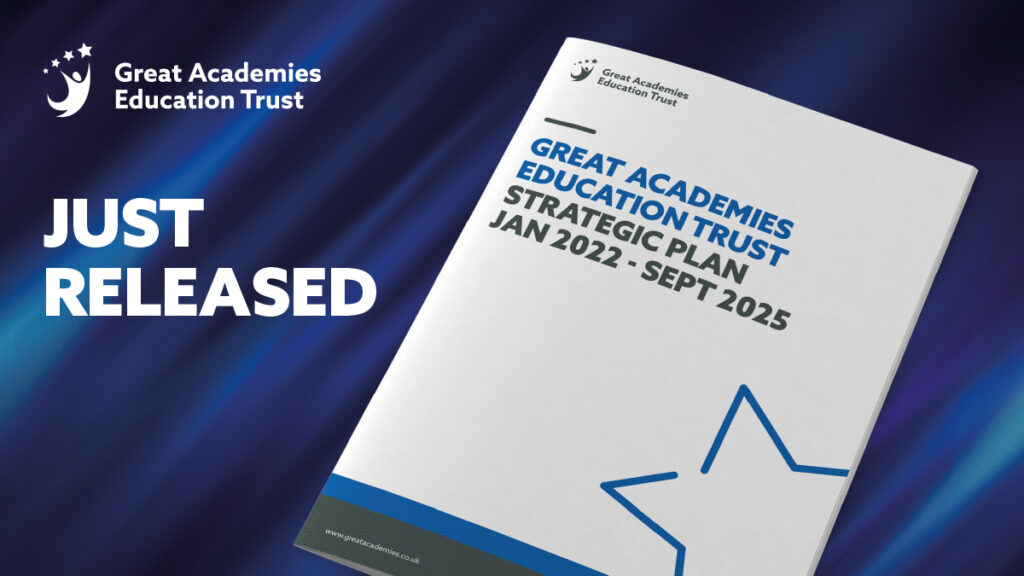 View the latest version of our 2022 – 2025 Strategic Plan